Cutest Supportive Bras for Big Boobs
Finding a bra when you have big boobs is hard. That's why we made a list of the cutest supportive bras for big boobs.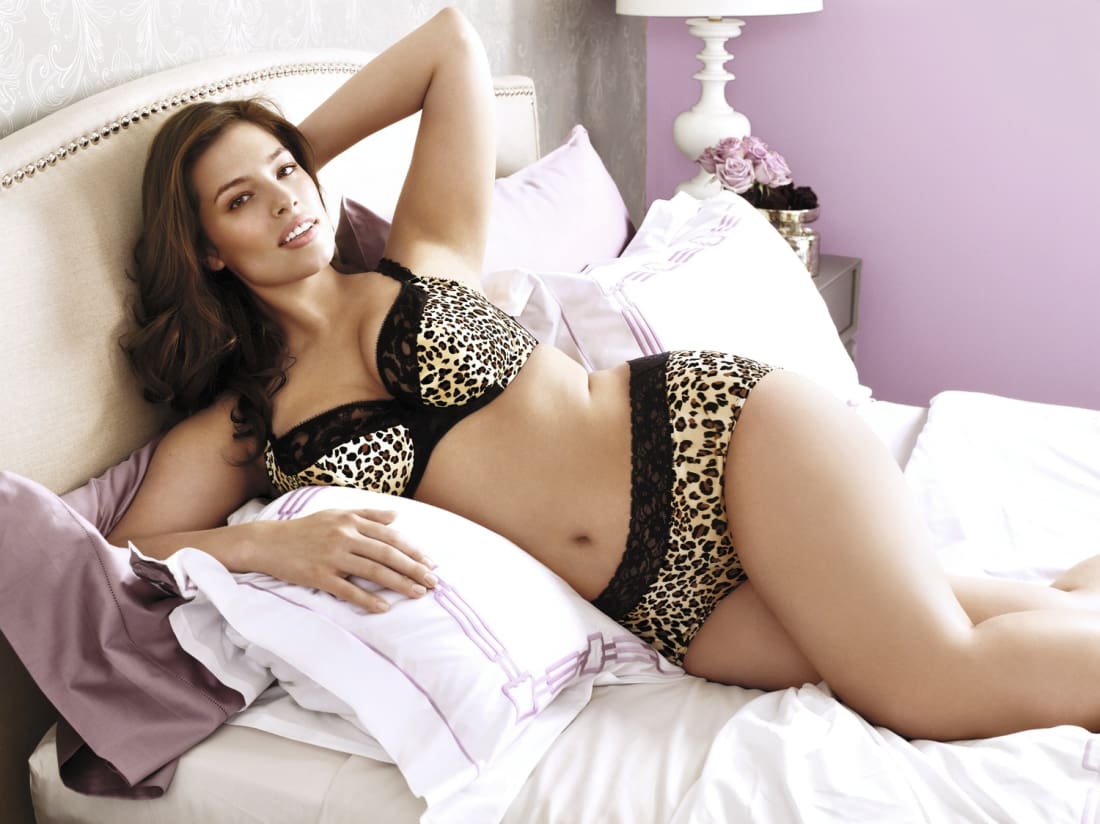 Ladies and gentlemen, I have big boobs. Like, really big. As in, my largest bra size was a 38L. (No, that's not a typo, there are real L-cup bras.) Nowadays, I'm down to a 36G, which is still apparently pretty darned large since it's close to halfway down the alphabet.
If anyone knows how hard it is to get a bra for big boobs, it's me. Victoria's Secret gifting is a no-go. In most cases, if you do find a bra for your big breasts that offers great support, it's in the Maternity section of JC Penny's and you end up looking like a hot mess.
Believe it or not, there are cute supportive bras for big boobs that offer decent to full coverage. Here are some examples...
Etta Convertible Bra by Elomi
Oh, Elomi. I would have gone nuts without your bras back when I was pregnant. This beautiful convertible underwire bra offers full support, a cute "keyhole" design, and really comfortable bra straps, too.
Etta's setup converts into a sleeker look with just a couple of adjustments, making it one of the most versatile but supportive bras for big boobs on the market. Best of all, it doesn't dig into your rib cage.
It's one of the must-have bras for any busty chick, and it's available up to a UK J/US M cup.
Sachi Plunge Bra by Elomi
Yes, Elomi is good enough to warrant several entries on ths list. This is one of the sexiest supportive bras for big boobs on the market, and yes, it does "liven them up" nicely, too. This bra has seamed 4-part cups that help provide extra support for fuller figures, while the low mesh plunge gives off a sexy look.
Matching panties and having sizes up to a UK JJ cup makes this one of the best bras for women who have a lot of boobage and want to show them off sexily.
Full Control Sports Bra by Wacoal
Let's just face it, most of the top wished-for sports bras on the market will not fit ladies who have very large breasts. In fact, most of them will not even provide marginal support for a person with cups larger than a DD unless you're wearing two at once.
Wacoal managed to create a sports bra that allows you to do all the exercise you want without the painful issue of boobs that smack you in the face or hurt your chest. That's why this is one of the best supportive bras for big boobs at the gym—at least up to an H cup.
Ultimate Maximum Control Sports Bra by Panache
Perhaps the only company to make a better sports bra for well-endowed women than Wacoal is Panache. Their Ultimate Maximum Control Sports bra has tons of features that bolster support without making your bra-wearing experience a constrictive one.
It's a minimizing bra that is built for kickboxing, and has an adorably rockabilly vibe to it. More impressively, this fits up to a UK J cup and reduces bounce by up to 83 percent! What's not to love?
Idol Balcony T-Shirt Bra by Freya
A lot of busty ladies tend to think that T-shirt bras are off the table for them because they tend to be rather low coverage. Believe it or not, Freya made one of the most supportive bras for big boobs on the market—and it's a T-shirt bra!
This gorgeous underwire balcony bra is perfect for ladies who want serious uplift while having a light-wearing bra. You'll love its fully adjustable make, and love the fact that it's up to a UK HH cup in size!
Mia Convertible Bralette by Pour Moi
If you're looking for light coverage and really wish you could get into the bralette fad, then you're in luck. While this isn't one of the most supportive bras for big boobs out there, the Mia Convertible Bralette still offers sufficient support and sizes that suit larger chests.
This might be the only bralette you've ever seen that's big enough to fit a UK G cup. Between that size and the cute design it's easy to see why this is a hit.
Deco Vibe Convertible Plunge Bra by Freya
Looking for a little old school flair for your bra sets? Freya's Deco Vibe bra has a little bit of stripey cuteness to it while adding tons of support along with a convertible option to it. It's one of those bras that would look totally at home for lounging in your beach house—or just having a festive little number under your clothes.
That being said, it's also one of the cutest supportive bras for big boobs that changes with what you're wearing. Convertible straps are epic, aren't they?
Lois Balconnette Bra by Panache
Looking for a bra that legit looks like it came from VS, but isn't too small for fuller chests? Panache has long been known as a maker of the most elegant supportive bras for big boobs—and honestly, this little number could fool just about anyone.
Sexy lace, a sultry design, and an underwire that doesn't dig into your ribs? And it also is available in sizes up to a UK K cup? Sign us up.
Star Lift Balconette Bra by Dita Von Teese
If you're looking for supportive bras for big boobs that aren't always geared towards fuller figures, you probably already know that the struggle is real. Most big breasted women have larger frames, so seeing someone with a 34 inch band size with a high cup size can be hard.
Dita Von Teese's line came to the rescue with a sizzlingly sexy bra that goes all the way up to an F cup and is built around smaller band sizes. It's a miracle! Can we get a huzzah? It's proof that you don't need to get a breast reduction to have pretty bras.
Jasmine Balconette Bra by Panache
Are you so busty that finding any supportive bras for big boobs like your own is a chore? If so, then Panache has you covered with one of the largest bras on the market—the Jasmine Balconette Bra.
This bra comes in an incredible variety of sizes, with a maximum size being equivalent to an American 38O. Sizes aside, it's so cute that it even can come with a matching panty set.