Viva is powered by Vocal creators. You support
Courtney Lowry
by reading, sharing and tipping stories...
more
Viva is powered by Vocal.
Vocal is a platform that provides storytelling tools and engaged communities for writers, musicians, filmmakers, podcasters, and other creators to get discovered and fund their creativity.
How does Vocal work?
Creators share their stories on Vocal's communities. In return, creators earn money when they are tipped and when their stories are read.
How do I join Vocal?
Vocal welcomes creators of all shapes and sizes. Join for free and start creating.
To learn more about Vocal, visit our resources.
Show less
Zoe Kravitz Will Not Be Your Stereotypical Angry Black Woman in 'Big Little Lies'
After watching the final episode of season one, I gained a lot of respect for the writers of 'Big Little Lies' that for once we didn't see a black character taking on the stereotype of being loud, obnoxious, and overreactive.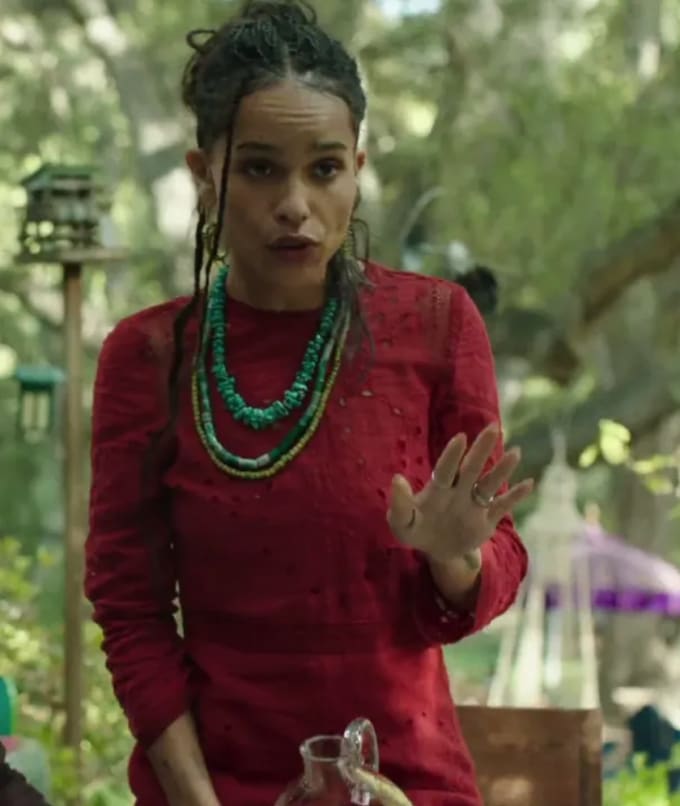 HBO's pro-feminist chilling series Big Little Lies premiered it's second season last night.
Buzz created from the guest-appearance of iconic actress Meryl Streep from last night's premiere was still electric in the morning as seen on Twitter, proving that everyone still needs a little Meryl in their life.
I'll admit that I wasn't an immediate fan of Big Little Lies when it first aired back in 2017. For one, I think I was too young to appreciate the intense realism of the show. Possibly, it was because I hadn't really experienced life yet, and couldn't relate to it. But, at 22 and a recent graduate of college, Big Little Lies is more appealing now than ever.
The all-star (mostly female) kick-ass cast includes Reese Whitherspoon, Shailene Woodley, Nicole Kidman, Zoe Kravitz, Laura Dern... and now, Meryl Streep. Streep brings an overprotective creepiness that we hadn't seen in season one, making season two that more thrilling.
When I first watched Big Little Lies back in 2017 I thought it was going to be a Desperate Housewives spin-off. I'll admit my expectations were pretty low; a chronicle about a group of tight-knit privileged white women living in an upscale neighborhood with cheating husbands and bratty kids was an overplayed narrative we'd all seen too many times before.
However, Big Little Lies is different. The thing that stuck out the most to me about the show was how black women were represented. While Zoe Kravitz is the only black main character (possibly there will be more black characters in this season than last), she plays this soft "earth-mom"-like character that ends up taking the reigns for the otherwise submissive squad of brunch date ladies in the last episode of the first season.
Kravitz plays Bonnie, a laid-back weed-smoker that hosts dinner parties in order to make amends with Reese Whitherspoon. Kravitz is Whitherspoon's ex's new gal, and here we get that interracial couple representation. (Whitherspoon's ex is white. Kravitz is black.) I won't completely spoil the ending, but let's just say that Kravitz transforms from a quiet and reserved butterfly to a headstrong bee, ready to sting. (Does that make sense?) Some could argue that Kravitz shocking moment at the end of season one places her in the mold of the outplayed "angry black woman" stereotype witnessed too many times in the media.
But I'd have to disagree.
I don't view it that way because I see it as Kravtiz's character branching out from the awkwardness of being the only black female in the friend group. As someone who is familiar with this challenge of not having other black females to connect with in all-white circumstances, I commend the writers of Big Little Lies to empowering Kravtiz's character Bonnie to stand up for something she believed in and defending her friends, rather than harping on the racial barrier between black and white women. After watching the final episode of season one, I gained a lot of respect for the writers of Big Little Lies that for once we didn't see a black character taking on the stereotype of being loud, obnoxious, and overreactive.
I am officially ready for the rest of Big Little Lies' season two. I find the show empowering for women, as it shows new strength in fighting back in abusive relationships with men. Women in this show are not meek. Women in this show also don't tolerate much from each other either. Big Little Lies has many layers, so don't be quick to judge it at face-value. This show is about healing, friendship, and recovery, mixed with the classic murder-mystery, the edge-of-your-seat drama we all know and love.