The Unsung Women of WWII: The WASPs
Who are the WASPs? Let me tell you.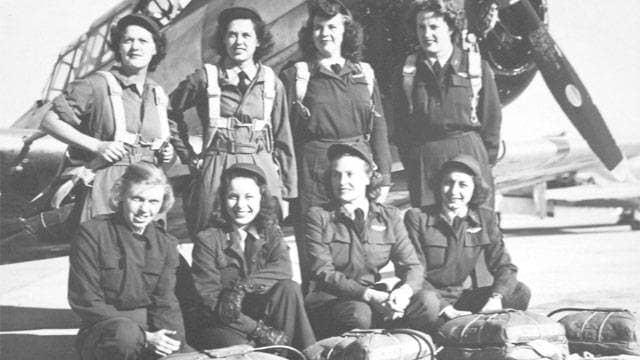 If you've ever attended school, you must know about the Second World War and how countries all over the globe came together to fight a war of political ideology of every extreme. Democracy, Fascism, Totalitarianism and so much more. We hear every November about the heroes who fought for this country and how thankful we should be that they did so. I am thankful for those who sacrificed their own lives to fight for what's right for this country and for the rest of the world. But what if I told you that women were actually allowed to serve in combat during this war? Sounds crazy right? But these women didn't serve on the ground, they could be only be found in the sky.
How the WASPs Came to Be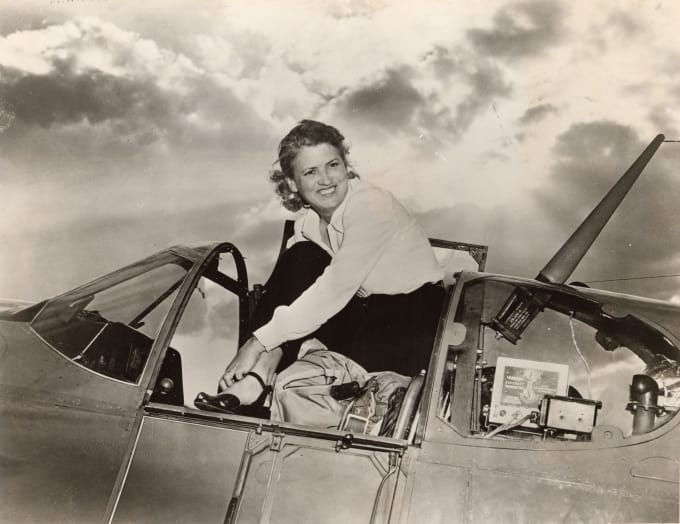 These women were known as Women's Airforce Service Pilots or WASPs; founded in 1942 by Jacqueline Cochran, an American aviator who started advocating in 1939 for a women's flying division because she knew that the United States would end up becoming involved in the war as Hitler marched throughout Europe. She sent a letter to First Lady Eleanor Roosevelt who supported the idea and contacted Army Air Force General Henry Arnold for approval, but sadly he wasn't for it. It wasn't until 1941 that Arnold reconsidered the proposal after seeing that after being turned away, Cochran had entered several flying races and not only won four consecutive awards from 1938 to 1941 but also broke national and international records.
These women did so much during the war that it's insane to me. With only one thousand women serving in WASPs, they participated in many services and target missions, ferrying from factories to bases that needed supplies and shipping cargo. They accumulated over sixty million miles in flight distance. Sadly with each war, there are casualties. Thirty-eight women in WASPs lost their lives during the war. What was even more tragic is that these women were not recognized by the military as servicemen. They were considered civil service employees and therefore were not entitled to military honors or benefits, so the women who made the ultimate sacrifice during the war would not receive the recognition that they rightfully deserved.
Fast forward to 1977, three decades after the war had ended, and the WASP had been disbanded, on September 20, 1977, a House subcommittee dealing with veteran's affairs heard testimony on H.R. 3277, a bill that would recognize WASP as active duty in armed service and was actually well-supported in both chambers of Congress and it seemed that this bill would easily be passed.
But there was one opponent who was hell-bent on obstructing this bill. The American Legion quoted that the bill, if passed, would "denigrate the term 'veteran' and would never again have the value that presently attaches to it." Basically, it means that if women in WASP were recognized as servicemen, they would degrade the value of what a veteran is. Soon this bill was going back and forth with the Veterans Administration, who opposed this bill, to the Department of Defense, who supported it.
Soon things escalated when Senator Barry Goldwater, a World War Two veteran who flew with the WASPs and introduced this bill to recognize them, attached the bill to the GI Bill Improvement Act (H.R. 8701) and sent it to the committee for debate. But the committee already had a plan to strip this amendment during the reconciliation process. This soon prompted two women from the House to take action. Representatives Margret Heckler and Liddy Boggs supported this bill and were able to reach a compromise with the committee.
The compromise was that if the Air Force would certify that WASP had been de facto military personnel during the war that the amendment would not be stripped. Soon the Air Force did, in fact, certify that the WASP was de facto military personnel by using the discharge papers of WASP Helen Porter which read, "This is to certify that Helen Porter honorably served in active federal service of the Army of the United States," which was the same type of wording used in 1944 for all honorably discharged servicemen. Soon after this, the bill was finally passed unanimously and signed into law by President Jimmy Carter on November 23, 1977.
But the story doesn't end there. On March 10, 2010 on Capitol Hill, the WASPs were formally awarded the Congressional Gold Medal, which was the highest civilian honor, by President Barack Obama. More than two hundred former pilots attended the ceremony in their World War Two era uniforms.
To me, the story of the WASPs shows how hard we as women have to fight for change and never ever stop fighting for what we deserve. We owe it to ourselves and to future generations of women that we never stop until things change for us so we have a better future to look forward to.