Viva is powered by Vocal creators. You support
Ossiana Tepfenhart
by reading, sharing and tipping stories...
more
Viva is powered by Vocal.
Vocal is a platform that provides storytelling tools and engaged communities for writers, musicians, filmmakers, podcasters, and other creators to get discovered and fund their creativity.
How does Vocal work?
Creators share their stories on Vocal's communities. In return, creators earn money when they are tipped and when their stories are read.
How do I join Vocal?
Vocal welcomes creators of all shapes and sizes. Join for free and start creating.
To learn more about Vocal, visit our resources.
Show less
The Future of Modeling: An Interview with Swiss Model Manuela Frey
Switzerland's Already Next Top Model dishes on getting discovered, whether social media really matters and playing soccer with the boys.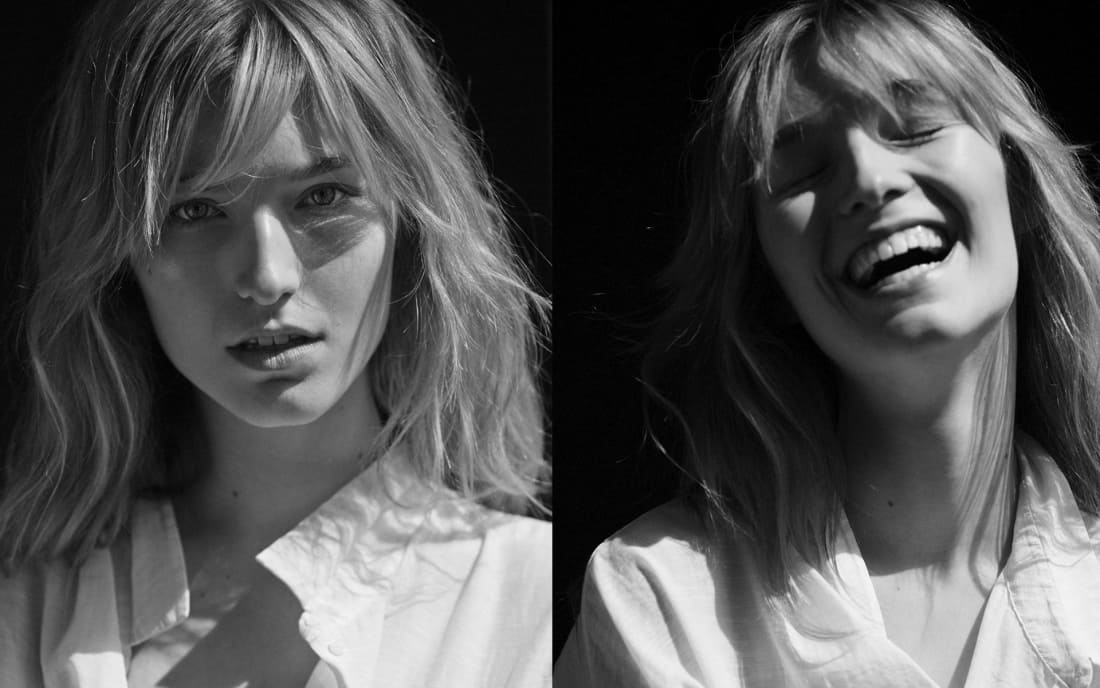 A true covergirl, Manuela Frey knows how to rock the runway. One of the busiest models in the fashion scene, she has achieved a ton already and the vivacious young Swiss model is happy to share her thoughts on the industry.
We talked with Frey about her amazing journey through the modeling world, from the moment she got scouted to her current work hosting Switzerland's Next Top Model. 
How did you get started in modeling?
I always wanted to become a model. I heard about the Elite Modeling Contest when I was 14. My parents said, "Manuela, there are so many beautiful girls out there. You can take part in it and we'll support you—but only if you finish school." I finished school in Switzerland at 15 then went to Shanghai for the finals for Elite Model Look. The contest world finals were held there in Shanghai and I was asked to attend. I finished in 3rd place, and a modeling scout based out of New York City found me there. 
What is the most exotic location you have shot in?
I once had a couture show for Dolce and Gabbana in Capri. We did the lookbook shoot the day right after the show. Capri was so wonderful—the waves, the sunset, the plants… it didn't feel like work. It was so beautiful! They even had opera singers there. Really spectacular, I can't wait to go back. 

How do you feel about social media? Is there pressure to grow your following?
When I started modeling, social media wasn't so prominent. But around 2015, my agency told me that it was important to start posting regularly. I never felt the pressure to find more followers. Mine grew naturally as time passed; months after months, the followers came from many of the shows I was walking in.
What motivates you to maintain your following?
My fans and followers. They motivate me - always. I don't have millions of followers, but I do get a lot of amazing messages. There are so many sweet girls who tell me that they want to have the same life I do, and it's so sweet. I like to give them an insight into my life. I never thought I'd become a role model for someone, or that people would want to be like me. 
Any dream collaborators?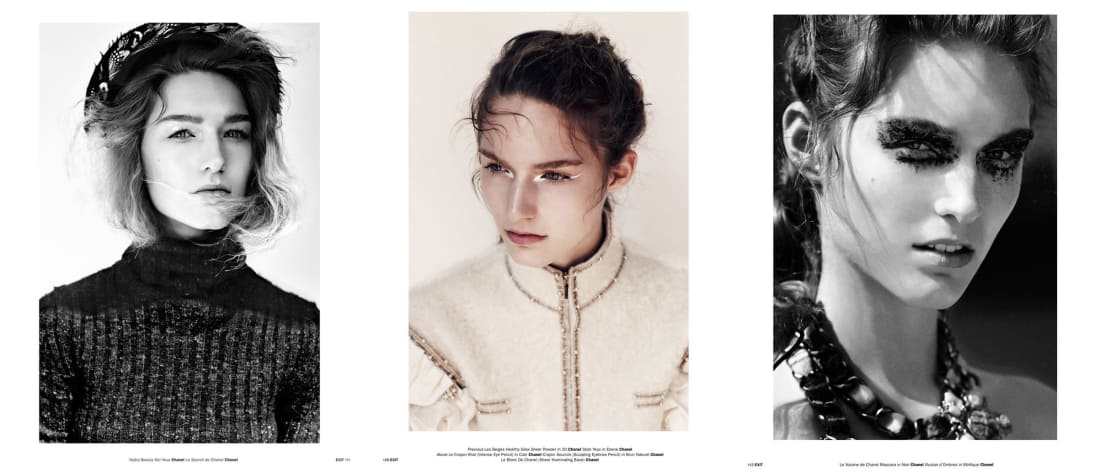 Chanel – they're such a powerful brand. I think I've walked their show around 10 times!
I also really admire Lagerfeld. They are very fashionable and successful, I'd love to have a collaboration with them.
And Rolex. Those watches! Being from Switzerland, I absolutely love watches. A Rolex was one of the first gifts I bought myself after working!
How did you end up hosting Switzerland's Next Top Model?
There are not a lot of Swiss models who live in NY; maybe four or five. I walked 73 shows in 2014. It was a record! Among Swiss models, I believe I did the most work that year; on top of this, I love talking. I'm good at speaking in Swiss German. They asked me and a few other models to interview and then it happened! It was a great fit. I loved the idea of doing it and helping girls or boys become models too!
France has outlawed size 0 models. What are your thoughts on size types and the changes in the modeling industry?
That movement, when I started modeling, was super strict. Now I feel like plus sized models are changing things. I like that because not everyone is skinny; it's nice to have different types. I'd like to see the difference be a permanent change and not just the current trend.. If it's really going to be in the future like it is now, that'd be perfect. Book models with curves, a real mix - not just the skinny ones. 
Which do you prefer – print or runway?
I like both, but I prefer runway because I love to be onstage. That's also why I like to host the SNTM show. I like to walk, where people look at you. That's just my personality, but runway is what I prefer. 

Have you ever fallen?
No, I am super lucky! There was once a stone in front of me on the runway and I almost fell but I didn't. That was the only time. 
Instagram models have become a big thing; how do you think it has affected traditional modeling?
In the end, with designers, if they like someone, it doesn't really matter if you are an Insta star or not. If they love your face with 1k followers they'll still book you. I think it's fair. Everyone deserves to be successful. It someone is an Insta model and gets into modeling that way, then why not? If a brand likes a model that doesn't have a big following, they should still book her.
What is a cause that is near and dear to your heart?
I really love kids. When I'm a little older, I wold love to volunteer and do something to help kids. Visit a place where they don't have what we have. I want to volunteer, maybe create a foundation. 
You have many varied interests. What do you love to do outside of modeling?
I love painting, just for myself. Writing! I write diaries every day, and have since I was 16. I think I have 25 full diaries. I play soccer. At school, I played soccer on the boys team. I do love shopping and traveling the world. Pajama night with girls is always fun. Girls night, watching movies in the cinema, and spending time with family and my boyfriend. It's all fun. 
What advice do you have for girls looking to break into the industry?
They should really want it. If you don't really want to become a model, or if you're being forced, I wouldn't do it. You should really want it for yourself - don't let someone tell you how to be. Stay true to yourself, which is important since this industry can change your life. Just be focused and don't let New York distract you. You can get distracted by partying. You have to want it.
I love my job. I'm really super happy.
How would you describe the modeling industry as a whole? Do you think it's accurately portrayed by the media?
It's not as glamorous as it looks from the outside. I thought it was going to be like, "Smile at the camera and you'll make millions!" It's a lot of work and can be very tiring for everyone involved. Especially the designers, they have so much to do. Sometimes, backstage, I think, "Oh my God! I don't want to be them." But for me so far, it's been worth all the hard work...
Keep up to date with Manuela and her adventures on her Instagram.