Viva is powered by Vocal creators. You support
Gabrielle Maryse
by reading, sharing and tipping stories...
more
Viva is powered by Vocal.
Vocal is a platform that provides storytelling tools and engaged communities for writers, musicians, filmmakers, podcasters, and other creators to get discovered and fund their creativity.
How does Vocal work?
Creators share their stories on Vocal's communities. In return, creators earn money when they are tipped and when their stories are read.
How do I join Vocal?
Vocal welcomes creators of all shapes and sizes. Join for free and start creating.
To learn more about Vocal, visit our resources.
Show less
The Future Is Female: Continuing the Legacy
The story of female empowerment continues in the art world.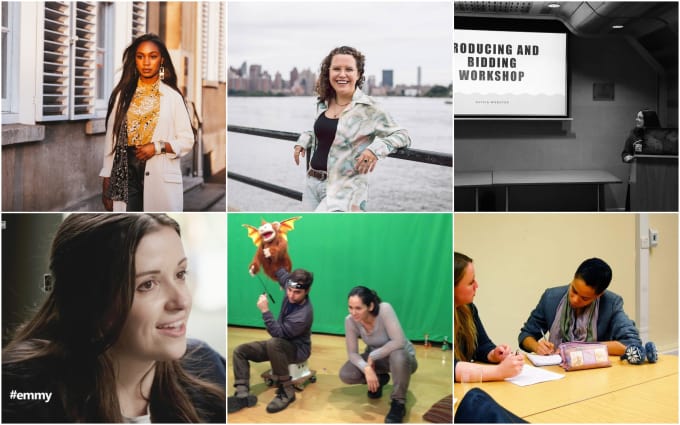 Following my first article, the trend continues, in which I've asked wonderful women from different artistic backgrounds about where they stand in their field. Needless to say, there is never enough female sensation. Here is what they have to say.
Margaret Efthim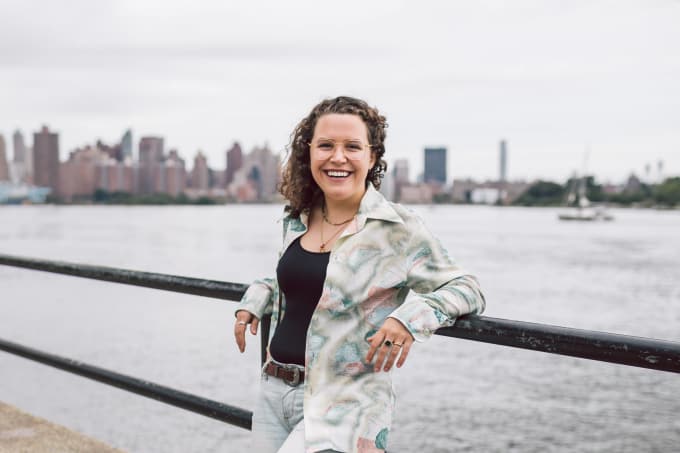 Nationality?
American.
Favourite female icon?
Ellen DeGeneres. LGBTQ+ pioneer and all-around living legend. I've watched her Here and Now special at least two dozen times.
Childhood dream?
I always dreamt of being the CEO of my own business. For a long time I thought I'd go into social entrepreneurship, and that was my goal through college. The transition into film was unexpected but ultimately organic for me. Filmmaking by nature is extremely entrepreneurial - it has so many moving pieces and involves a lot of risk-taking, and I find that super exciting.
Current occupation?
I'm the assistant to one of the Executive Producers on Orange Is The New Black. We're in our final season and it's pretty surreal. I started on the show as a production assistant last year and was pinching myself to be surrounded by so many talented women in this cast and crew. It's a truly remarkable show and I feel so proud and lucky to be a part of it.
How do you think women are represented in your industry (and if you could, how would you change that)?
Like so many industries, the film industry is systemically male-dominated. From my experience, women are represented in roles behind the camera, but are generally given less opportunity and access to create and lead on a film set. Shows like OITNB, which is written and created by women and telling the stories of women, are breaking the mold and redefining the blueprint of what episodic television looks like today. I feel there is a visible effort to increase female participation and exposure in filmmaking, but we've got a long way to go. I'm an aspiring director, and it's disheartening to hear about how few female directors get their films supported and sponsored, let alone made. I recommend the documentary Half the Picture, which sheds light on how shockingly low the number of female directors there are. Telling the stories and acknowledging the roots of the male-female disparities are major first steps in the long road to gender equality in the film industry.
Maria Kennedy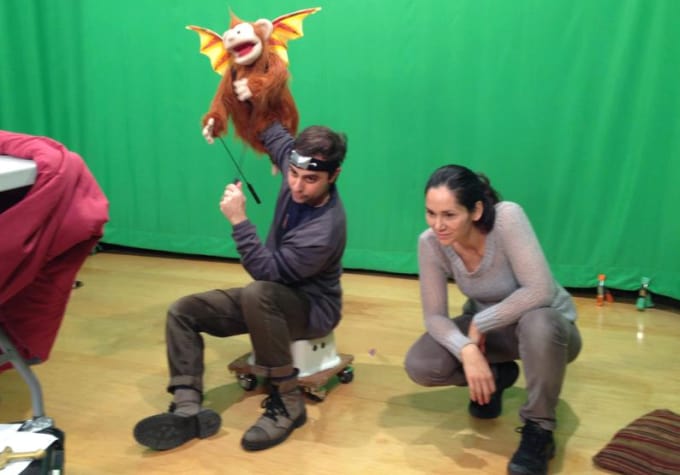 Nationality?
Canadian mix of Filipino and Irish-Newfoundlander.
Favourite female icon?
My mom, Tessie. She left the Philippines in the late 60s for America with a twenty-dollar bill in her pocket and a sweater in her suitcase. She inspired me to work hard and help others. 25 years ago, she, along with my father, founded an annual scholarship at her grade school in the Philippines. Together with friends and family, they also collected, shipped, and distributed over 30,000 children's books to the Philippines and opened school libraries. And she raised me and my four siblings, did the laundry, cooked every night, and had a full-time job as a teacher.
Childhood dream?
Toss-up between doctor and fashion designer. I won a full scholarship to study Biology in university, but when I lost the scholarship in my second year, I followed my heart and switched to creative arts, using my lab sketches of squid and rat dissections as my art portfolio.
Current occupation?
Producer and owner of Little Engine, a TV and Interactive production company. My typical day involves getting my kids up and off to school, reviewing final episodes of Little Engine's new series, testing out companion interactive games, making sure the post team has enough caffeine, working on social media, and developing new projects.
How do you think women are represented in your industry (and if you could, how would you change that)?
Women and girls have been underrepresented in the media industry for a very long time. 50 percent of my cast and crew are female and of diverse backgrounds. I endeavour to place girls in lead roles as often as possible. The lead of my new show Cutie Pugs is a quirky, fun-loving 7-year-old Filipina-Canadian girl. Riley's smart and fearless, and we need more of her in front of and behind the camera.
Jane Jackson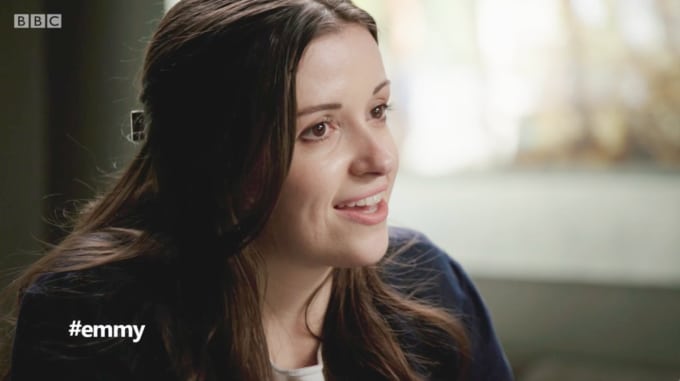 Nationality?
American born and half South-African.
Favourite Female Icon?
I am currently very inspired by my mom and sister, both of whom are extremely talented artists. It's amazing to be able to share struggles, triumphs and everything in between with people who truly speak your language. I feel very fortunate to have these women in my life.
Childhood Dream?
Some type of artist.
Current Occupation? 
Actor.
How do you think women are represented in your industry (and if you could, how would you change that)?
Sadly, women are often portrayed in the media and in everyday life as "too complex" or "emotional," yet are oversimplified, hyper-sexualized, and marginalized on screen and stage. I would like to see more truth—more realness. More rawness. Nothing ignites change better than being true to one's authentic self and following your individual path. This could mean that some women ignite change by writing fantastic roles for female leads, while others continue the fight for equal pay (not to say that we can't do both). Speak up for yourself in the way you know how and collectively we will all speak the loudest.
Lindy Munyanyi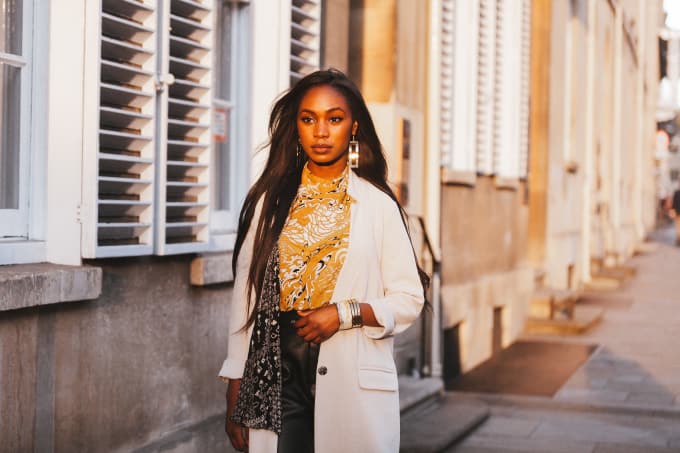 Nationality?
Well, apparently I'm British, but I say I'm Zimbabwean.

Favourite female icon?
Rihanna!
Childhood dream?
To be a princess. This dream was recently crushed by Meghan Markle.
Current Occupation?
Student, freelance retoucher, and student.
How do you think women are represented in your industry (and if you could, how would you change that)?

I don't think women are taken seriously in the media industry in general. It's either we are seen as victims or as objects. I think by putting myself in a position of power where other girls can see what I'm doing, they will hopefully be inspired and will know that they don't have to sexualise themselves for them to be noticed. You can still be a boss fully clothed.
Olivia Webster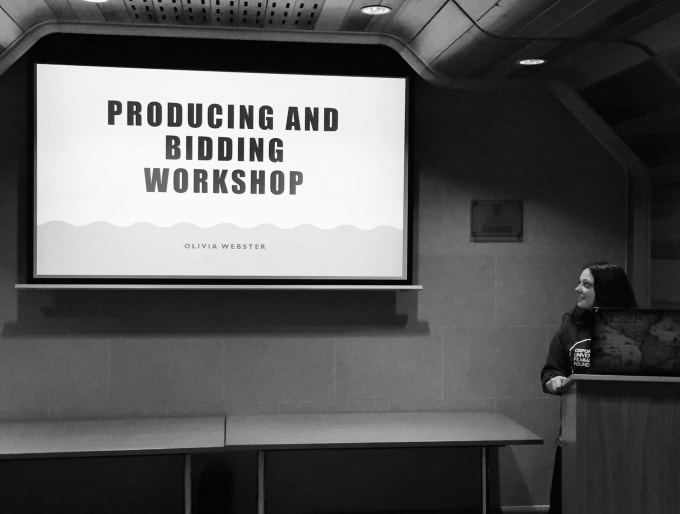 Nationality?
British.
Favourite female icon?
It's currently Jameel Ajamil who set up the @i_weigh Instagram that inspires people to look beyond their appearance to find their self-worth. I aspire to be as unapologetically honest as she is.
Childhood dream?
I wanted to be a singer or an actress. It seems I just swapped to the other side of the camera!
Current occupation?
I'm a film producer! I also occasionally write, direct, production design, sound record, and very occasionally do some work for my Oxford University history degree.
How do you think women are represented in your industry (and if you could, how would you change that)?
Everyone talks about poor female representation on screen, which is an important topic, but it is easy to overlook just how bad it is behind the camera too. My go-to fact for this is that there has only been one female director to ever win an Oscar and most people (including myself before I found out) wouldn't be able to name her. It's Kathryn Bigelow for the Hurt Locker in 2010, in case you're interested. I honestly think that change is on its way with this issue. I work in student film as Oxford University Film-making Foundation's Vice President and I've been on entirely female driven projects. This was not because we were forcing female representation as so many professional films have to do but instead because there are so many talented female filmmakers in our student population. If these strong women pursue their careers and are given more recognition for their technical and artistic skill then we will see a film industry that is open to everybody.
Ashanti Wheeler-Artwell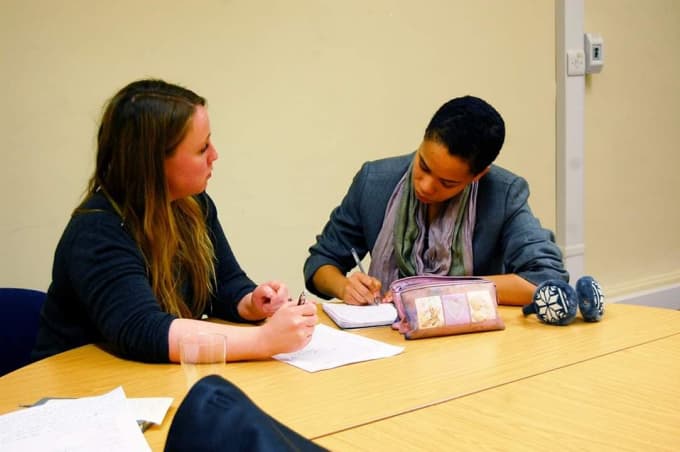 Nationality?
British.
Favourite female icon?
I never had any icons or role models that I looked up to as a child growing up. As an adult I try to be careful not to over glorify or idolise what I think somebody else's life and success looks like from the outside or based on their work or achievements. Mostly for my own sanity, so as I can focus on my own voice and journey without feeling inadequate through comparison. But about a year ago I read Reni Eddo-Lodge's Why I'm No Longer talking to White People About Race, followed by Your Silence Will Not Protect You, a collection of essays and poems by Audre Lorde and both works have profoundly changed my life. I spoke up before but now I actively see both my voice and point of view as important. I highly recommend anyone to watch the documentary Audre Lorde, The Berlin Years 1984-1992. She was a fascinating badass women whose words continue to inspire today.
Childhood dream?
To be a writer and actor and to never grow up.
Current Occupation?
HUSTLING—at any given time I'm balancing at least four zero hours contracts, from temp admin, waitressing, bar work, to ESL teaching. All so that I can pay bills while focusing on developing my one woman show called British Vogue that I'm going to debut in 2019 and my spoken word poetry, which can be found on Instagram @poetrythatunpicks.
How do you think women are represented in your industry (and if you could, how would you change that)?
One thing that has struck me about my conversations my fellow black friends of various artistic and non-artistic backgrounds is the double-edged sword in the era of diversity. Often it descends into tokenism without any real engagement in the discussions and conversations that need to be had. Most writers root themselves in their experience—mine is from the perspective of a Black British women who is also biracial, working class, and bisexual. Beyond the experience of discrimination in this country, I wouldn't have much to relate to in a piece by someone who has a darker complexion and is from a middle-class Nigerian background for example, or a biracial person raised by white relatives, or anyone who has a degree. Even the "shared experience" of discrimination in Britain isn't universal. I grew up in Oxford and that experience is miles apart from my conversations with friends who were raised in Birmingham, Wiltshire, London or even a different area in Oxford.
Black voices and bodies are not monolithic. This is explored beautifully in publications like Gal-Dem and Wear Your Voice Magazine and 100 percent through theatre, such as within the pieces showing in the Blacktress season at the Tristan Bates in London (Blacktress is a season focusing on the voices of Black British women). Truthfully, I feel like the biggest problem with representation comes from white platforms trying to showcase diversity in order to tick a box when there are already Black women out here in the industry, doing the work and sharing the beautiful nuances, differences, and intersections within our stories while having the incredible conversations that this ignites.