Brie Larson to Produce & Star in Victoria Woodhull Biopic: 5 More Women Forgotten by History Who Deserve Their Own Films
Women played different roles in changing the path of history.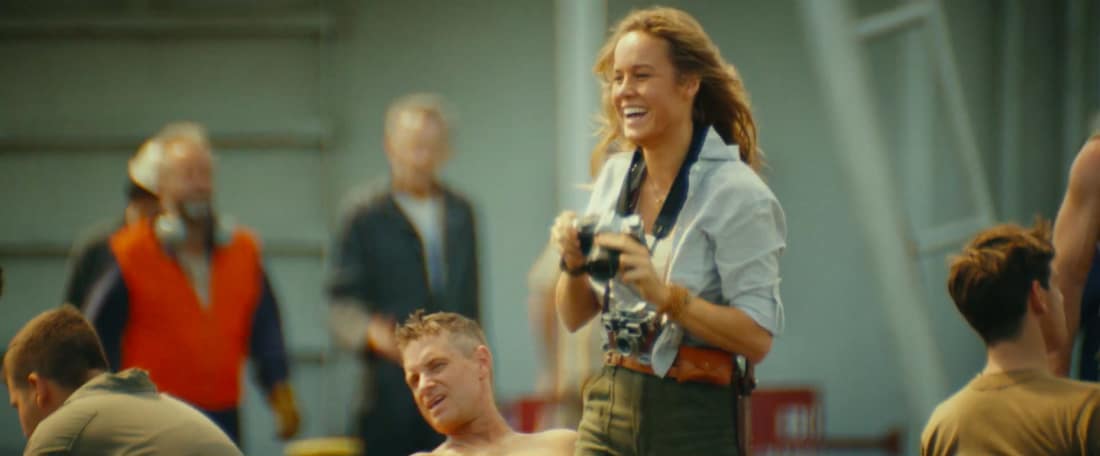 Women played different roles in changing the path of history. They were scientists, composers, warriors, writers and leaders. Still, there are many whose stories remain unheard of; their struggles and legacy deserved to be honored.
One such woman was Victoria Woodhull. If you don't know that name, you soon will as Academy-Award winner #BrieLarson is reportedly going to produce and star in a biopic of Victoria Woodhull, the first American woman to ever run for president. But who exactly was Woodhull, and what makes her so interesting?
In 1872, women's rights activist Victoria Woodhull was the first woman to run for the US presidency.
— Hoosier Women (@Hoosier_Women) March 19, 2017
A child of illiterate mother and petty criminal father, Victoria Woodhull was exposed early to life's difficulties. She and her sister were used by their father to commit crimes. She stopped schooling at the age of 15 when she married an alcoholic and philanderer doctor.
Despite these unfortunate circumstances, Victoria had many "firsts" which were monumental in the women's movement. Victoria Woodhull was the first woman to address a congressional committee declaring that a women should have the right to vote under the recently enacted 14th and 15th amendment. She and her sister Tennessee were also the first women stockbrokers in Wall Street, and of course, Victoria Woodhull was the first woman to run for presidency 40 years before women were even allowed to vote.
#WomensHistoryMonth 1st US woman to run for president as an official party nominee: Victoria Woodhull #womenwhorun
— The Runner's Hi (@therunnershi) March 4, 2017
Like the African-American women mathematicians of #HiddenFigures who were part of the team behind John Glenn's successful Earth orbit in 1962, or America's First Widow in #Jackie, and now the upcoming biopic on Victoria Woodhull's life, Hollywood is increasingly committed to telling stories of remarkable women throughout history. Still, there are more women in history whose contributions to society remain overlooked.
Below are some of my most favorite incredible women who have left a mark in a "man's world."
1. Geneviève de Galard
Geneviève de Galard was not just a nurse, but also a pilot for the French Airforce. She volunteered to be posted in middle of the war between French and Vietminh (the "League for the Independence of Vietnam") in the '50s. She became an in-flight nurse, and flew a C-47 to evacuate wounded French soldiers from the battlefield. Genevieve worked in a field hospital and was the only female among the medical staff. She proved to them that she was undaunted in performing even the most complicated and "gruesome" tasks, which included amputating limbs and exposed bowels.
Her presence and positive outlook gave hope and encouragement to the wounded, earning her respect and admiration; thus, she was called the "Angel of Dien Bien Phu" by the Hanoi Press. De Galard was awarded the Légion d´honneur (as a knight) and the Croix de Guerre TOE (Croix de guerre des théâtres d'opérations extérieurs — the War Cross for foreign operational theaters). On 29 April 1954. She also gained popularity in the United States, and was called "symbol of heroic femininity in the free world" by US Congresswoman Frances Bolton.
2. Mata Hari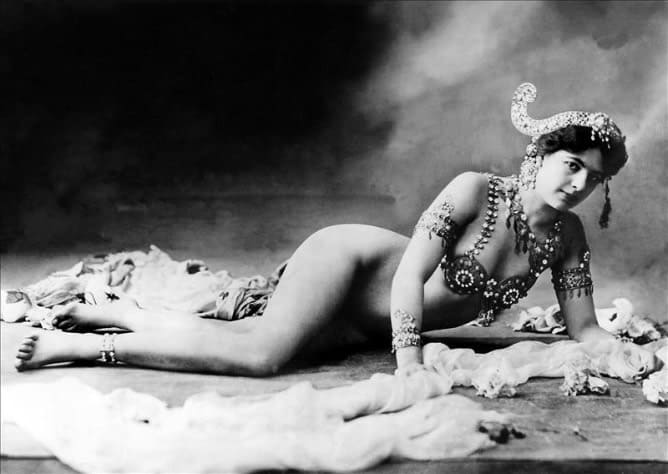 Margaretha Geertruida Zelle — popularly known by her stage name "Mata Hari" which means "Eye of the day" in Indonesian — was a Dutch courtesan and spy. Mata Hari married a military man at the age of 19, had two children, but was unhappily married. She later became an exotic dancer, and at 40, became a spy for France to support her young Russian lover who was blinded in battle. However, she was set-up as a spy for Germany too, and was arrested for espionage in France. Being a woman with her reputation, she made for a very convenient scapegoat.
Mata Hari's life has been largely fictionalized, and her image often used in porn parodies. She has also been painted in pop culture as a 'femme fatale', using her feminine wiles to seduce and gather information from men. Mata Hari was depicted in Indiana Jones, and has had other films loosely based on her life. Still, we've yet to see a proper tribute to the vivacious Mata Hari, whose life was so vibrant and exhilarating from beginning to end.
3. Susan Travers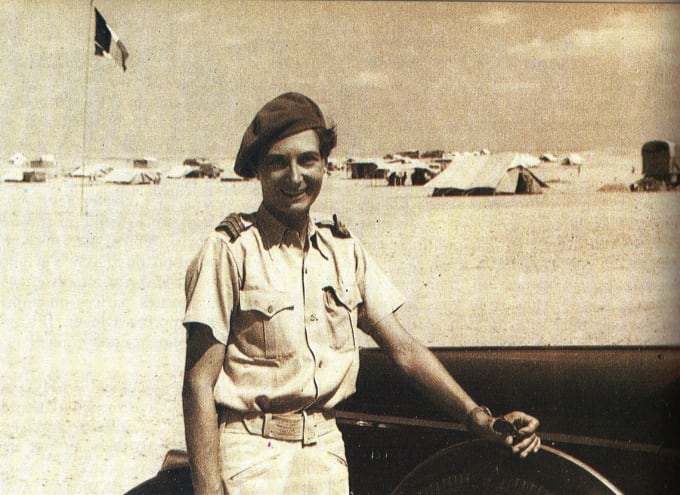 Before the war, Susan Travers was a socialite that gave it all up to join the Croix Rouge (French Red Cross). She was an integral part of the French Foreign legion in the breakout from Rommel's siege of Bir Hakeim in 1942.
Susan drove Colonels Amilakvari and Koenig which would lead to the breakout after being held for 15 days at the Fort. While driving, a mine exploded but this did not deter her. Wounded and dazed, Susan was determined to break through the German lines so that the Allied vehicles could follow and reached the British Line. There were 3,700 Allied troops at Bir Hakeim and more than 2,400 that escaped with her, among these were 650 legionnaires. Koenig became the hero of France, but Susan Travers was recognized too and was awarded the Croix de Guerre and Ordre du Corps d'Arme.
In 1945, Susan officially applied for the FFL but omitted her gender. She became an officer at the logistic division and was the only woman who ever served with the Legion.
4. The Brave Nurses of Bataan and Corregidor
After Pearl Harbor, the Japanese Imperial Army controlled almost all of Southeast Asia; only the Bataan peninsula and the island of Corregidor remained as the Allied powers' stronghold. For nearly five grueling months, American and Filipino soldiers fought side-by-side to defend their bases, even though it seemed futile. The soldiers' courage and bravery were never forgotten, and over the years there are films like Flags of Our Fathers and Pearl Harbor that showed their story. But the nurses and doctors that worked alongside the soldiers remain unsung heroes. These nurses proved that women aren't inferior to men, or as weak as men once thought. A passage from The Gallant Defense of the Philippines written by the American Army officer Lt. Col. Warren J. Clear explains their heroism:
"Back of General King and his guns were the field hospitals where toiled the unsung, unspectacular heroes of Bataan – the doctors, nurses, and hospital corpsmen. The nurses were unbelievably brave. All day long they would be covered with blood from amputations and the dressing of dreadful wounds. It did not seem possible that women could stand up to what they did. But somehow they endured it all."
Bravery isn't measured just by standing up against the odds and killing the enemies; it's also about showing compassion in times of war.
5. Samantha Reed Smith
One could argue that this little girl from Maine saved the world from the brink of a nuclear war. Samantha said that it all started when she asked her mother if there would be a war; with all the news about scientists warning that a nuclear war could annihilate the planet, the young girl was worried that day would be her last. Eleven year-old Sam asked her mother if the latter could write a letter to Russia's Premier, Yuri Andropov. Sam's mother encouraged her instead, to write her feelings and send them to Andropov. She eventually got a reply, and she was even invited to spend a summer in the Soviet Union. After her trip, she wrote:
"I mean, if we could be friends by just getting to know each other better, then what are our countries really arguing about? Nothing could be more important than not having a war if a war would kill everything."
During her short life, she became an actress, America's youngest ambassador, and changed the mindset of world leaders. Samantha Reed Smith died at age 13 with her father in the Bar Harbor Airlines Flight 1808 plane crash.
If these women's life stories were turned into movies, they could become role models for this generation. Their stories narrate their struggles as they fought side by side with men, earning respect and admiration. In many ways, they were the first women to break the glass ceiling.
When all else fails to inspire you, read the stories of history's forgotten women; get strength from them, stand and fight for what is right. After all, there would be no history without herstory.
Who are the other heroic women in history whose stories do you think must be told? Let us know in the comments!
(Sources: Variety, History.com)