Viva is powered by Vocal creators. You support
Michael Reynoso
by reading, sharing and tipping stories...
more
Viva is powered by Vocal.
Vocal is a platform that provides storytelling tools and engaged communities for writers, musicians, filmmakers, podcasters, and other creators to get discovered and fund their creativity.
How does Vocal work?
Creators share their stories on Vocal's communities. In return, creators earn money when they are tipped and when their stories are read.
How do I join Vocal?
Vocal welcomes creators of all shapes and sizes. Join for free and start creating.
To learn more about Vocal, visit our resources.
Show less
Book Review: 'Hidden Figures: The True Story of Four Black Women and the Space Race'
The Untold Story of the Four African-American Women Who Helped Win the Space Race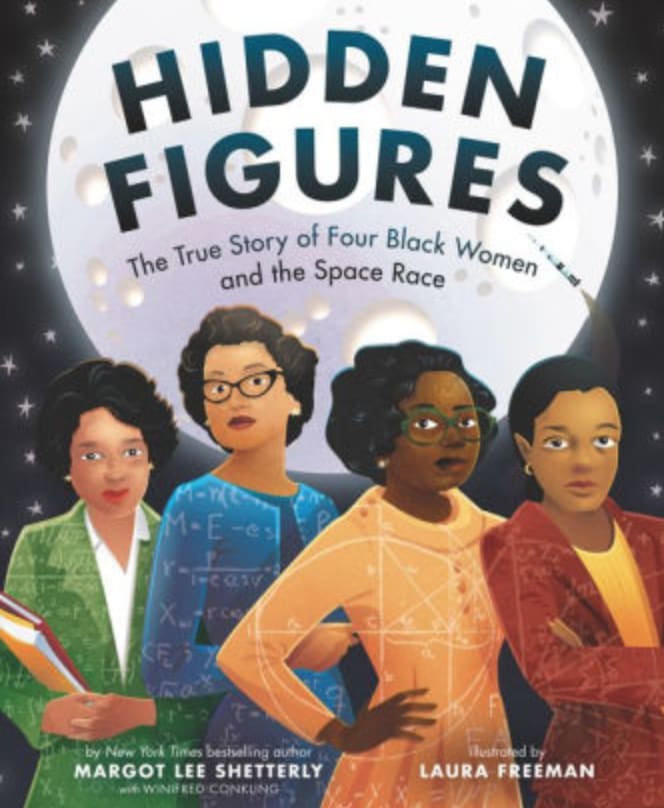 Welcome, Book Readers!!
My name is Michael Reynoso and this is "Writer's Harmony."
Today, I will be doing a book review, which is called Hidden Figures: The True Story of Four Black Women and the Space Race, by Margot Lee Shetterly with Winifred Conkling. 
The illustrator for this book, who did an unbelievable job on the artwork, is Laura Freeman.
Margot, you did this book justice. 
This ground-breaking book tells the story of four African American women: Dorothy Vaughn, Mary Jackson, Katherine Johnson, and Christine Darden, who all worked at NASA, in their impressive STEM careers, to fight against racial discrimination. 
Dorothy was hired back in 1943, as a human "computer" to do complicated calculations, before computers were even invented.
The Four NASA Pioneers

Furthermore, Dorothy's work advanced the development of faster airplanes, for World War II. She later learned how to program the earliest computers, and taught other women of color to program.
Mary Jackson also worked as a computer, testing airplanes in wind tunnels. She fought for the right to attend an all-white school, to take courses she needed. As a result, she became the first African American female engineer at the lab.
Katherine Johnson analyzed turbulence, and calculated the course rockets traveled through space. Her work was essential for the first manned space flight. Christine Darden worked on NASA's mission to the moon, and designed supersonic airplanes.
Lesson Learned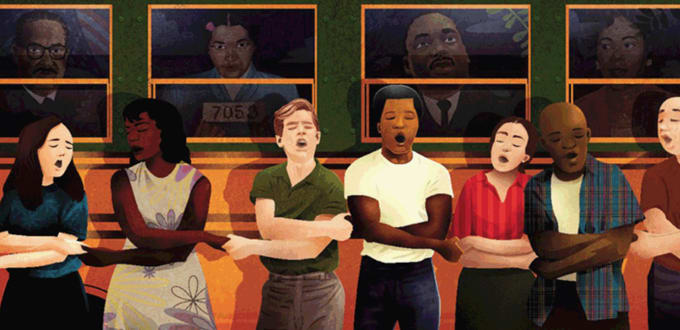 These four black women overcame segregation and discrimination, so that the next generation of black women would have plenty of opportunities in NASA. 
This is a best-selling book for adults and young readers for ages 8-to-12. The four African American women featured in the book were, as the book repeatedly puts it, "good at math. Really good."

Furthermore, Dorothy, Mary, Katherine, and Christine excelled as human "computers" at NASA. They worked on complicated calculations, required to design and test new airplanes during World War II. Later, they worked on rockets for the space race. 
What I loved about this book is it includes a timeline of each four women, along with their respective bios, and a glossary explaining words like "aeronautics," "sonic boom," and "turbulence." 
The book also explains segregation and civil rights history. This story also showcased women empowerment, and sticking together when the world is against you. 
These four black women proved that you are not too young or too old to learn anything.
The sky is the limit.
Family Discussion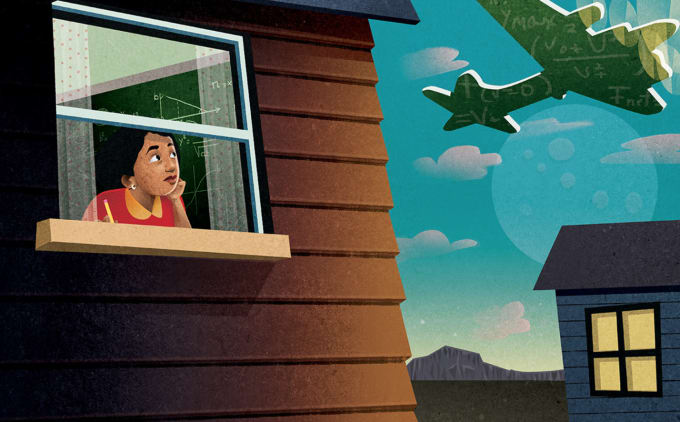 Families can talk about segregation, which is described in the book. Also, families can discuss the importance of having an unrelenting attitude, in regards to chasing your dreams.

Time has definitely changed since then.
Are blacks and whites still treated differently? Do you face discrimination in your own life, because of your race or because you're a girl or a boy? 
These are the type of questions that should be discussed.
If you want to read a book that involves science, technology, engineering, and math, this is the book for you.
Encouragement for Children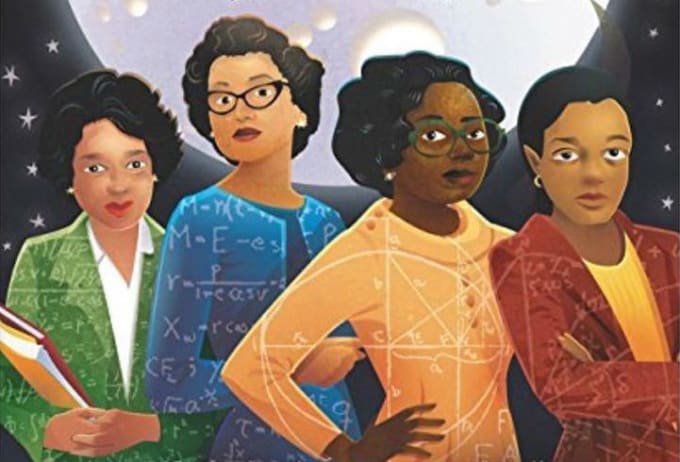 Dorothy, Mary, Katherine, and Christine teaches us that if we can work hard, persevere, and have a love for math, anything is possible. Keep asking the right questions, and someone will notice you. 
Be diligent and patient. 
Do not worry about when work is done. You hold the keys to the future. 
This is your time. 
Seize the moment and never look back. 
Be unique and authentic with who you are. 
Don't be like everyone else, but only you.

This is my book review of "Hidden Figures: The True Story of Four Black Women and the Space Race".
The Author (Margot Lee Shetterly)