Viva is powered by Vocal creators. You support
Nicola P. Young
by reading, sharing and tipping stories...
more
Viva is powered by Vocal.
Vocal is a platform that provides storytelling tools and engaged communities for writers, musicians, filmmakers, podcasters, and other creators to get discovered and fund their creativity.
How does Vocal work?
Creators share their stories on Vocal's communities. In return, creators earn money when they are tipped and when their stories are read.
How do I join Vocal?
Vocal welcomes creators of all shapes and sizes. Join for free and start creating.
To learn more about Vocal, visit our resources.
Show less
12 Holiday Gifts That Support LGBTQ Charities
Holiday gifts that support LGBTQ charities are the perfect choice for your LGBTQ friends, family, or coworkers.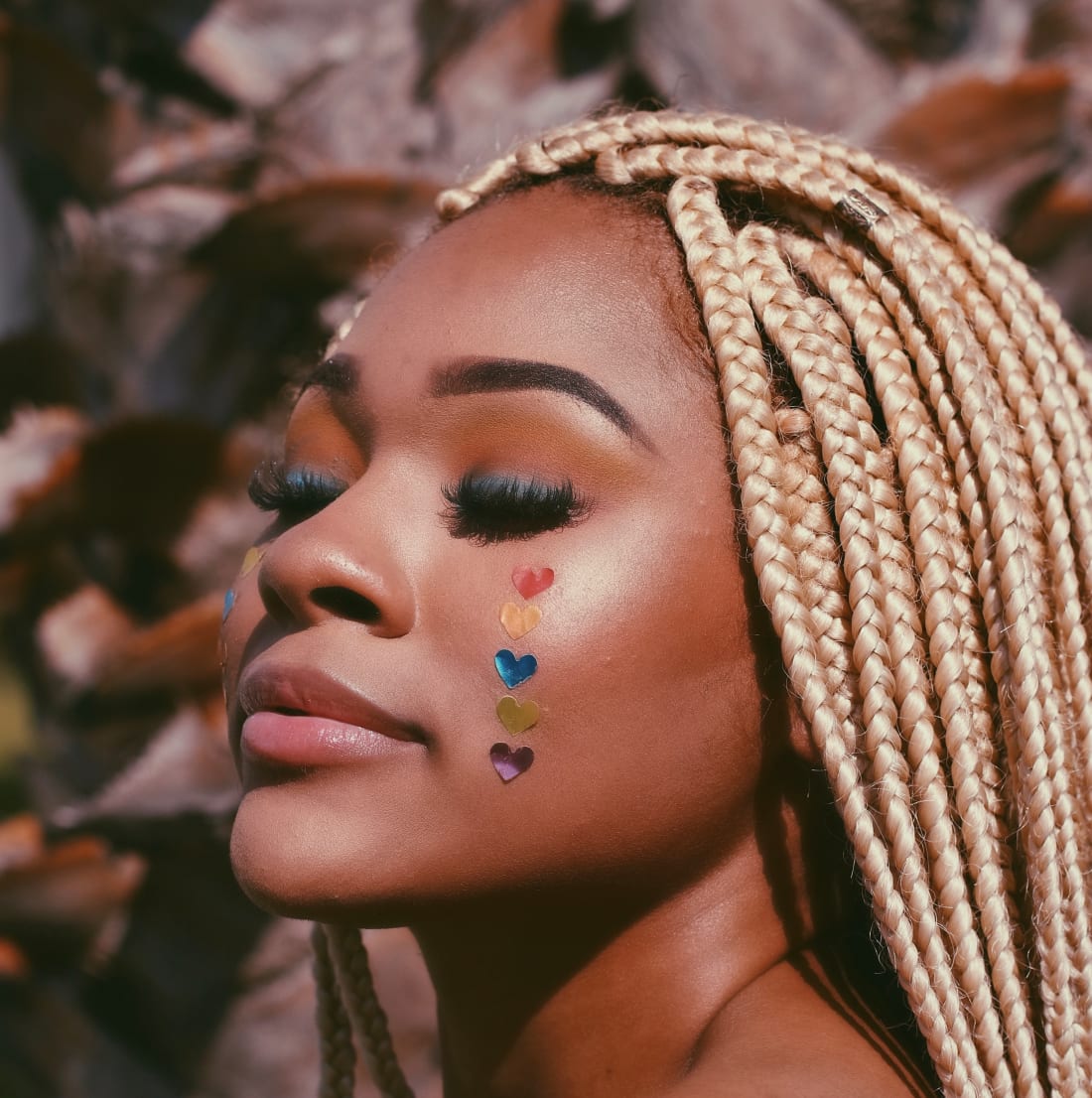 Lesbian, gay, bisexual, transgender, and questioning or queer individuals have made a lot of headway in the fight for equality. Prejudice, on institutional and individual levels, is far from eradicated, and there is plenty of work left to be done. Luckily, LGBTQ charities abound to fight together for a better future for everyone. That's why holiday gifts that support LGBTQ charities are a great way to take advantage of the holiday season, showing your support to the members and allies in your life while supporting the very organizations that are working to improve these lives across the globe. Pride Month, in June, is not the only time we should be talking about and supporting these important movements.
"Your Heartbeat" Necklace by Love and Pride
Love and Pride is an LGBTQ retailer that provides premium, high end jewelry and pieces that make great gifts which support LGBTQ charities. This silver plated heartbeat necklace is an aesthetically simple and beautiful gift for the holiday season, supporting an admirable organization working to inspire people across the globe to work together and support each other in order to build a better, more equal future for everyone. The 45 inch chain and pulse pendant provide a reminder that our hearts all beat the same, regardless of gender identity, sexual orientation, race, or any other aspect of being a human being.
Gender Is Over Tee by Gender Is Over Feminist Clothing Feminist Apparel
Show your support for a non-binary or non-conforming individual, feminist, or ally in your life with this Gender Is Over T-shirt. It comes in your choice of five different colors, so you can tailor the gift perfectly to its recipient. These tees are a great way for anyone to show off their support for changing conceptions of gender and identity, which allow people to be truly themselves. The flattering indie fashion brand that is LGBTQ-friendly is complemented by a machine-washable cotton construction, making it an easy tee to wear whenever, wherever, or however suits your, or someone in your life's, individuality.
Men's Grab & Go Essentials Set from Kiehl's
You can't go wrong with Kiehl's when it comes to buying holiday gifts that support LGBTQ charities. In recent decades, Kiehl's has been a significant supporter of a range of LGBTQ charities, including being a leading national organization dedicated to HIV/AIDS research, among other important charities involving children's causes and environmental issues.
Plus, we all know one of the (granted, more minor) issues to stem from heteronormative, binary-restrictive notions of masculinity is that it can be very hard to find good skincare products for men.
UO Community Cares Tee by Urban Outfitters
For every single item they sell, UO Community Cares donates $10 to GLSEN, a national organization working to create inclusive, LGBTQ-friendly, educational spaces for LGBTQ youth, people of color, and other minorities in schools across the country. Their endeavors include supporting GSA groups (gay/straight alliances), educating youth, preventing bullying, and running crisis intervention and suicide prevention services for LGBTQ youth.
You can support this valued and effective charity simply by getting one of these gifts that support LGBTQ charities, like this "pride won't hide" rainbow heart tee. This gift will allow the people in your life to show off their pride, and you can both be satisfied with the knowledge that you've furthered an important cause affecting youth across the nation and the world while truly understanding what the LGBTQ acronym stands for.
The 100% Human Fleece Crew by Everlane
Everlane's "100% Human" fleece crew sweater is a perfect gift for anyone who'd like to show their pride and support, but have a more subtle sense of style. You can rest easy buying your gifts from Everlane too, with their "radical transparency" philosophy: They offer up-front information about the ethical sources and manufacturers of their products, the cost breakdown, and a comparison of their prices with average market markups for items of similar style and quality. This lets you make an ethical, informed choice you can feel good about this holiday season.
Epic React Men's Running Shoe by Nike
The rainbow-soled, sleek black Nike Epic React Flyknit BETRUE men's running shoe is the perfect, subtle, utilitarian gift that supports LGBTQ charities and movements. Stylish with its nearly-black, sleek design, this shoe is also a subtle statement of pride and support. Plus, with Nike's new Flyknit technology, you help cut down on production waste, making careful use of recycled materials so you can support more than one important cause with each gift you give. Plus, that very Flyknit technology is absolutely incomparable when it comes to fit, flexibility, breathability, general comfort, and durability for dedicated runners.
Power Tree Necklace by Love and Pride
For a striking, 70s-inspired gift that supports LGBTQ charities, this Power Tree necklace will make just the statement. Made with seven different kinds (and colors) of beautiful gemstones, this rainbow tree from Love and Pride looks great, and brings with it an aura of positive energy. Since each necklace is handmade, you can trust that it's created with the utmost care, pride, and love—not just an organization working to churn out products in a factory for the money. Handmade with stainless steel and genuine gemstones, you can count on the quality and appearance of this beautiful necklace, making it a perfect gift for the holiday season.
Haskell Prism Glasses by Warby Parker
Launched during 2018's Pride Month, Warby Parker's Haskell line was designed specifically to support LGBTQ communities and charities around the world. This campaign designed a wide range of aesthetically appealing glasses around the symbol of the rainbow, implicitly showing the company's explicit support for LGBTQ individuals and groups in the very frame and lens of the gift. In addition to the pride-oriented design, Warby Parker donates significantly to The Trevor Project and Lambda Legal, each an organization working to eliminate inequality and prejudice in a range of spaces, from law and policy to education.
The Center Pride Pack by Milk Makeup
Sephora will donate 50 percent of the proceeds from sales of The Center Pride Pack to New York City's Lesbian, Gay, Bisexual and Transgender Community Center. The Center Pride Pack from Milk Makeup includes two ways to show your support in a fun and glamorous way. First, it comes with an Equality Tattoo Stamp to make a straightforward statement. The second component of the Pride Pack is a bold glitter lip gloss in Techno, which is made to hydrate and brighten your lips without feeling sticky or drying. Plus, the Pride Pack is entirely cruelty free, so you don't have to sacrifice one cause in favor of another.
United We Win Crew Top by Under Armour
Another functional, high quality piece of apparel that doubles as an LGBTQ-friendly holiday gift is Under Armour's "United We Win" top. Under Armour is a trusted brand when it comes to high quality, affordable apparel. Their UA Pride Series offers a range of such apparel that also serves to show off your pride and support for athletes of all orientations, identities, races, sizes, and abilities. This campaign supports the education field in creating a LGBTQ community, making spaces safe for them and providing support and education to youth across the country.
Mighty Moisture Hydrating Skincare Kit by Kiehl's
Great for men or women, Kiehl's Mighty Moisture Hydrating kit is one of the best gifts for skincare addicts. Since Kiehl's supports many organizations and important causes, including HIV/AIDs research and support for those living with HIV/AIDs, these gifts have the added benefit of doing some extra good in the world, not just for the dry skin of its recipient. Designed specifically for the holiday season, these kits are festive and offer a range of products to try out, making it a foolproof gift for anyone: friend, family, co-worker, or even a white elephant.
Dark Brown Leather Bracelet by Love and Pride
Sometimes the best gifts are the simplest. This brown leather bracelet from Love and Pride makes a fantastic gift for people of all kinds. This perfect accessory for just about any outfit has the added benefit of supporting Love and Pride's work to foster support for the LGBTQ community around the world. Through their partnership with major organizations like the Human Rights Campaign and The Matthew Shepard Foundation, this is one of the more wholesome gifts that support LGBTQ charities.